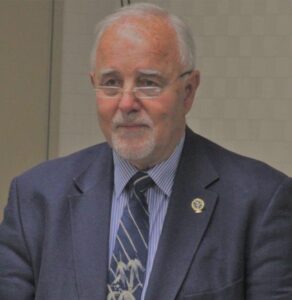 Lars Lidgren is M.D., PhD and a senior Professor at the Department of Orthopaedics, Clinical Sciences Lund, Sweden, and an Honorary Professor at Copenhagen University.  Lidgren has authored and co-authored more than 400 publications and tutored 30 PhD students. He has received significant honours and been President of various musculoskeletal societies. He is an honorary member of several of the major orthopedic societies. He has been the Director of the Swedish National Board of Health and Welfare, Musculoskeletal Competence Centre. Lidgren has held a position as Director of the WHO Collaborating Centre for Evidence-Based Care in Musculoskeletal Disorders.
Lidgren was a founding member of EFORT, EORS, EBJIS, FFN and the Swedish Rheumasurgical Society. In 1998, he initiated the worldwide Bone and Joint Decade 2000-2010, officially supported by the United Nations in November 1999 and launched by the WHO in January 2000. 
Magnus Tägil is an M.D., PhD, and professor at the Department of Orthopedics in Lund. Tägil is the head of the Orthopedic Research Lab in Lund focusing on experimental basic bone research and regenerative medicine. He is an active hand and orthopedic surgeon. As clinical researcher Tägil performs translational studies implementing the experimental findings from the lab into clinical practice via register and randomized clinical studies. Tägil has written chapters in the leading national and international textbooks for students and surgeons and is co-editor in
Acta Orthopaedica, 
the leading Scandinavian orthopedic journal. 
Tägil is a consultant for companies in the implant and pharmaceutical industry and has designed, patented and developed an FDA-approved wrist prosthesis, manufactured and marketed by the US company Ascension/Integra.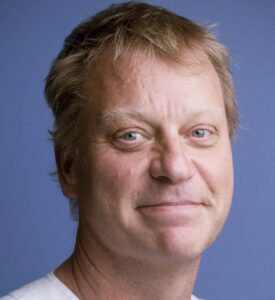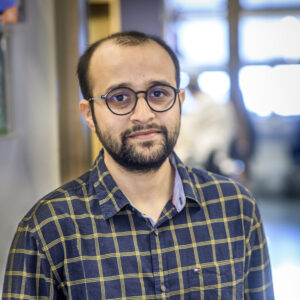 Deepak Raina, Assistant Researcher, Medical Faculty, Lund University. He completed his Post Doctoral Fellowship in 2020 and defended his Ph.D. thesis from the Medical Faculty at Lund University in October 2018; his thesis involved biomaterial-based delivery of bone active drugs to heal bone fractures in healthy and osteoporotic animals. Deepak got awarded a prestigious Erasmus-Mundus India4EU scholarship for master studies at the Politecnico di Torino, Italy and has worked as a research associate at Indian Institute of Technology Kanpur. Deepak has published more than 25 peer-reviewed research articles in prestigious journals. Deepak's research interests include biomaterials, targeted drug delivery, bone healing, osteoporosis, bone-implant interactions, cell and molecular biology, biomedical imaging, and biomechanics. He is also a member of ORS, the European ORS, and a lifetime member of SBAOI.